The Sculpture of Life
Cell suicide or Death as a Creator
by Jean Claude Ameisen
Each one of us is a living nebula, a heterogeneous people of billions of cells, the building blocks of our body and mind. It has long been thought that the death of our cells—as our own death—could only occur as a consequence of injury, damage and ageing, of an ultimate inability to resist environmental assaults and the passage of time. Today we know that as long as we live, all our cells continuously produce the weapons that allow them to self-destruct within a few hours. And they can only survive as long as they receive — and remain able to perceive — the signals emitted by other cells, that allow them to repress the induction of their suicide program.


This very frailty is the source of an absolute form of interdependence, linking the fate of each one of our cells to that of the collectivity of our body; and this interdependence, in turn, is the source of our complexity and our plasticity, allowing us to continuously reconstruct ourselves and adapt to new environments.


A new and paradoxical view of life has emerged from these findings: life as a suspended sentence; as a constant repression of self-destruction; as the negation of a negative process. The ancient image of death as a reaper, striking from without, has progressively given way to that of a sculptor at the heart of life, at work, from within, giving birth to novelty and complexity.


These concepts have transformed our usual ideas about life and death. They have led to a reinterpretation of the mechanisms involved in the development of most our diseases, providing new prospects for therapy. They are changing our understanding of the mystery of how and why we age, and, at a very different level, part of our representation of the long process of evolution that has led to our emergence, and to that of the kingdoms of life that surround us today.


It is a journey that this book proposes. A journey into the strange countries of our bodies, our cells and our genes. A travel towards the moments at which we begin our existence, towards the discovery of cell suicide at work in the sculpture of our metamorphoses; but also a travel into a more ancient past, through millions and billions of years, along the genealogy of our oldest ancestors, towards our answer to the mystery of the origins of the paradoxical power to self-destruct that characterises life. A journey throughout one of the most fascinating scientific adventures of our time.



As every unveiling of an unknown part of our universe, this book will reveal to us landscapes of striking beauty. It will also allow us to feel to what extent science can sometimes travel along the paths of our most personal feelings and our most ancient questions.

La Sculpture du vivant was awarded the 2000 Biguet Prize of Philosophy by the French Academy, and the 2000 Jean Rostand Prize by MURS-AESF.

Excerpts of selected Book Reviews from the press (Integral texts and other press reviews are on the book web site):

- A book of reflection and popularization among the most beautiful and original ones of these last years. G. Corberllini. Il sole 24 ore (Italy)

- As all great scientific texts, it is also and above all a philosophical achievement. A fresco able to deeply modify the image we have of ourselves and of the world". P. Greco. Il Manifesto (Italy)

- It is a long and sinuous journey, made up of plunges into our bodies and cells, of travels through the branches of the bush of life, and of incursions into the depth of the past. It is a mystery at the heart of life that will perhaps deliver to our children the keys of longevity. Cell suicide, terra incognita that opens lately new scientific, medical and philosophical perspectives, well deserved this invitation to undertake the journey (…) A fascinating book. C. Vincent. Le Monde (France)

- It is about Alice through the looking glass, Ulysses and Penelope and the song of the Sirens, Adam and Eve in the Garden of Eden, and the chinese ideogram that means 'me'. It is about the elaborate game that life plays with death since the world begun to be the world, from the infinitely small curled inside our body to the infinitely big of the Universe. And one enters in this vast mystery with light steps, as in a dense forest in which the author opens us the road, with small poetic strokes, yet rigorously scientific. (…) Science knows sometimes how to tell beautiful and vertiginous stories, to be read and read again. I. Berelowitch. Eureka (France)

- An outstanding book that gives us food for thought on life and death. J.M Moretti. Etudes (France)

- This book of a learned simplicity takes us along a vertiginous philosophical reflection. G. Badou. Le Nouvel Observateur (France)

- A great book of scientific disclosure, the best I happened to read lately. A. Sarti, Tageblatt (Luxembourg)

- We can now revisit the idea that social control of cell death in eukaryotes also involves intracellular signals (as Ameisen believes) rather than just signals between cells (as Raff believes). G. Melino, Nature (UK)

- A book that is bound to become a guide in this sector. At the end of this journey the reader is left with a sense of astonishment and an inner awareness that nothing will ever be again as it used to appear. L. Miccoli. Leadership Medica (Italy)

- A book fascinating as a novel. F. Prattico. La Repubblica (Italy)

- A real masterpiece. G. Olivieri, 24 heures (Switzerland)

- When one closes the book, the wonder of combines with the satisfaction of having encountered a man. Jacques Lefèvre Business Digest (France)

- An exemplary essay of scientific popularization L. Simonelli, La Stampa (Italie)

- The very beautiful book from JC Ameisen. Philippe Sollers. Journal du dimanche (France)

- An extraordinary book. Ugo Leonzio. L'Unita (Italie)


The author :




Jean Claude Ameisen, MD, PhD, is a professor of Immunology at Paris 7 University - Xavier Bichat School of Medicine in Paris, France. He heads the research laboratory "Programmed cell death, AIDS pathogenesis and host/pathogen interactions" in research unit U552 of INSERM and Paris 7 University. During the last 16 years, he has made internationally recognised scientific contributions to the field of cell death research.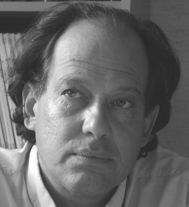 photo by David Ameisen
Book presentation in english : Carving life. Cell suicide or Death as a creator. In: Leader for Chemist and Leadership Medica (http://www.cesil.com/leaderforchemist/articoli/inglese/ameisening/ameisening.htm)
Link to the Cell Death Society
The Cell Death Society has been formed for the purposes of promulgating a better understanding of the mechanisms of cell death and apoptosis, establishing communication among the various branches of the research, and communicating and coordinating the application of research findings in biology and medicine.
Cell Death and Differentiation: http://www.nature.com/cdd
You can see The 29th Conference Marc Bloch, « Nous vivons dans l'oubli de nos métamorphoses. La mort et la sculpture du vivant », by JC Ameisen, on the site : http://cmb.ehess.fr/document233.html
12th of June, 2007.
The 100th anniversary of Ilya Ilyich Metchnikoff's Nobel Prize was celebrated at the Institut Pasteur, Paris on April 2008, with the symposium, Metchnikoff's Legacy in 2008 organised by Matthew Albert, Marc Daëron, James Di Santo, Philippe Herbomel, Marc Lecuit and Geneviève Milon. Invited speakers: Alan Aderem, Jean Claude Ameisen, Sebastian Amigorena, Bonnie Bassler, Sydney Brenner, Max Cooper, Betty Diamond, Gerald Edelman, R. Alan B. Ezekowitz, Michel Fougereau, Jeffrey Gordon, Alan Hall, Michael Hengartner, David Hume, Richard Lang, Michel Mallat, Margaret Mcfall-Ngai, Lynn Margulis, Paul Martin, Marie Meister, Ira Mellman, Matthew Meselson, Shigekazu Nagata, Carl Nathan, Michel Nussenzweig, Jeffrey Pollard, Michel Rabinovitch, Jeff Ravetch, Arthur Silverstein, Ralph Steinman, Joel Swanson, Alfred Tauber, Irving L. Weissman.
Produit par L'Oeil sauvage et France 5, le film documentaire Le Dur Désir de Durer, de Bernard Bloch, fondé sur le dernier chapitre de La Sculpture du vivant, a reçu le Prix Art au 3ème "International Science Film Festival" d'Athènes.
Le film a été diffusé sur France 5 le 24 juin 2008
Les éditions Fayard et le Seuil viennent de publier, en co-édition, le livre de Jean Claude Ameisen: Dans la Lumière et les Ombres. Darwin et le bouleversement du monde.
Cuidado (« sois prudent »), écrit le jeune Darwin dans ses carnets secrets. Révéler ses idées serait « comme confesser un meurtre ». Et il les développera en silence.
La publication de sa théorie bouleversera notre vision du monde. Le passé se recompose, modifiant le présent. Nous partageons soudain avec l'univers vivant une généalogie commune. Faite de transformations et de métamorphoses.
Ce livre est un voyage. À travers l'espace et le temps. A travers la lumière et les ombres. À la rencontre d'une révolution scientifique toujours plus riche, toujours en devenir. À la rencontre aussi de la longue nuit de notre histoire, où la science légitimera la négation de la vie et de la dignité de tant d'êtres humains. Un voyage à travers la mémoire et l'oubli. A la recherche de l'empreinte en nous de ce qui a disparu, de ceux qui ont disparu.
Nous sommes faits de ce qui a donné naissance à l' « infinité des formes les plus belles et les plus merveilleuses ». Aux bactéries et aux fleurs, aux oiseaux et aux arbres. Et pourtant nous sommes autre. Nous sommes faits de l'histoire des cultures humaines. Et pourtant nous sommes autre. Toujours nouveau.
Ce livre est une plongée dans le récit tumultueux de nos origines. Non pour nous y enfermer. Mais pour y découvrir cet émerveillement « d'arriver à l'endroit d'où nous sommes partis et de connaître le lieu pour la première fois ». Et retisser, chaque jour, les liens qui fondent notre commune humanité. Dans le respect de l'extraordinaire vulnérabilité de ceux qui nous ont fait naître, de ceux qui nous entourent, et de ceux qui nous survivront.
Ecouter. Les matins de France Culture. Invité: Jean Claude Ameisen. Emission du 23/10/08
Sous presse: Les Couleurs de l'Oubli
Editions de l'Atelier. A paraître le 30 octobre 2008
Chercheur en médecine, homme de science et de culture, Jean Claude Ameisen part, dans cet ouvrage, à la découverte de l'étonnant trésor d'un plasticien, François Arnold. Des personnes atteintes d'Alzheimer lui ont fait don de leurs peintures réalisées dans le cadre d'un atelier qu'il anime au sein d'un hôpital. Au fil des pages, des inconnus, vieillards relégués hors de notre vue, lèguent, à travers leurs oeuvres, un véritable testament d'humanité. Cette rencontre entre le chercheur, l'artiste et les vieillards fait surgir des visages familiers : grand-mère, oncle, voisine, amie … un jour partis au loin et jamais revus. Tout invite au déplacement du regard : des poissons enchâssés dans un vitrail, un chat bleu, et blanc, aux jambes jaunes, les yeux bleus grands ouverts, au visage humain, un coq qui déploie ses couleurs flamboyantes… Toute vie, dans sa part de mystère, par-delà ses altérations, par-delà nos peurs, contient une lumière et une beauté ineffaçables. Les quarante peintures présentées dans cet ouvrage en sont la trace fragile et précieuse. Couleurs de l'oubli. Traces de beauté. Premier matin du monde. Promesse d'un printemps dans l'hiver.
Auteurs : Jean Claude Ameisen, humaniste et chercheur mondialement reconnu, livre un très beau texte sur la création, l'oubli, l'humanité. Cet ouvrage est né de la rencontre de François Arnold, plasticien, animateur d'un atelier avec les personnes atteintes de la maladie d'Alzheimer.
L'intégralité des droits d'auteurs du livre Les Couleurs de l'oubli sera versée à l'atelier de peinture l'Arbre à Mains.
Extraits de l'ouvrage.
Les Couleurs de l'Oubli - 1
Les Couleurs de l'Oubli - 2
Site created by David Ameisen in 1999, in construction